Eiger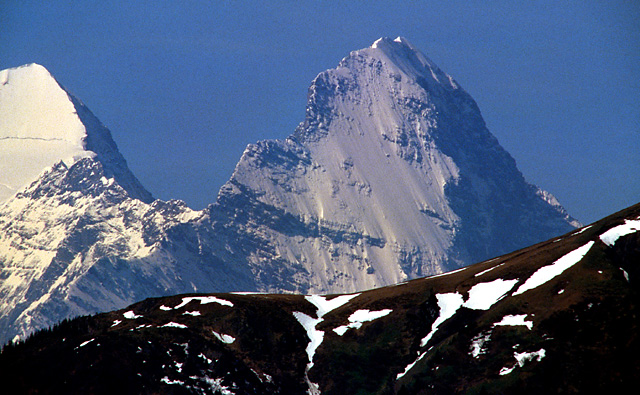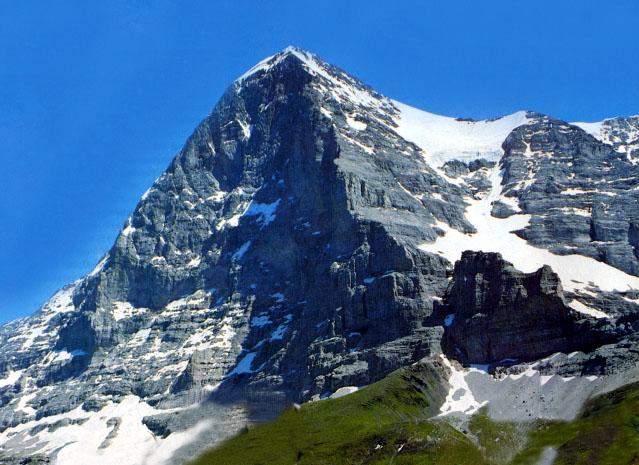 Eiger
Berner Oberland, Switzerland
13,024 ft (3970m)

First ascent: July 24, 1938

Eiger is certainly not the highest mountain in the Bernese Oberland in the Swiss Alps, but it is by far the deadliest. It is called a "living" mountain because of its constantly changing conditions ( usually for the worse it would seem). Its 6000 feet of crumbling limestone and black ice on the North Face make it one of the most dangerous climbs in the world. Books such as Eiger: Wall of Death and landmarks such as Hinterstoisser Traverse, Death Bivouac and White Spider, and the constant violent storms, rockfalls and avalanches make this one of the most coveted climbs in the world. As the dust jacket of Eiger: Wall of Death reminds us, the North Wall "has defeated hundreds and killed forty-four... Those who fell were found- sometimes years later- dessicated and dismembered. The body of one Italian mountaineer hung from its rope, unreachable but visible to the curious below, for three years, alternately swaying into the ice sheath of the wall and swaying in the winds of summer."