Matterhorn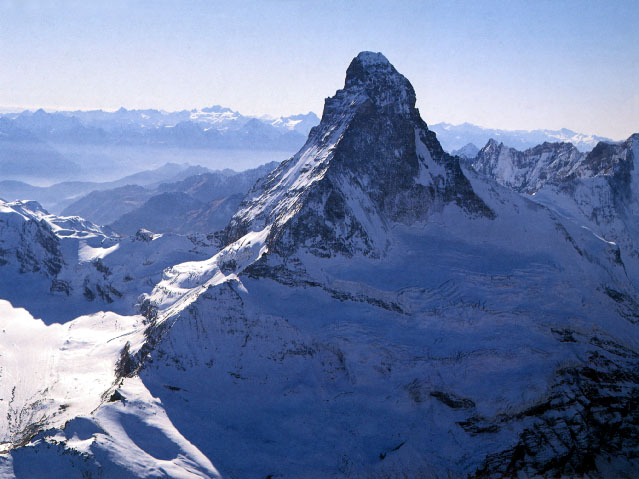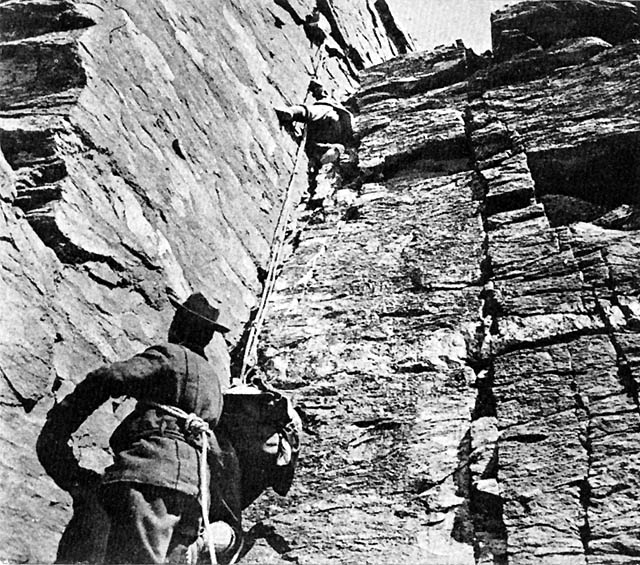 Matterhorn
Valais, Italy/Switzerland
14,692 ft (4478m)

Normal route: Hoernli Ridge

Majestic peak in Swiss/Italian Border consisting of four ridges and four faces.

Italian name is Monte Cervino.

First attempt to climb the mountain was made solo in 1859 by guide Jean Antoine Carrel.

First ascent (Hornligrat AD) 14 July 1865 (the last 4000er in the Alps to see its first ascent). The party consisting of Edward Whymper (England), Peter Taugwalder (father), Peter Taugwalder (son), Charles Hudson (killed during descent), Francis Douglas (killed during descent), Douglas Hadow (killed during descent) and Michel Croz (killed during descent) won the race over Matterhorn against Carrel (via Liongrat). During the descent Hadow slipped pulling Croz off and Douglas and Hudson followed. Whymper and Peter Taugwalder Sr. hung on the same rope, but the rope snapped and the four men fell to their deaths.

Whymper's book "Scrambles Amongst the Alps" "The Day the Rope Broke" by R.W. Clark recount the dramatic first ascent.

First female ascent July 22, 1871 by Lucy Walker via Hornligrat.

There have been well over 400 deaths on the mountain, most of them occurring on the easiest Hornligrat through stonefall.