Prediscovery Observations
---
An obvious question is how to explain the long interval between the impact initiation of P/2010 A2 (Feb/March 2009) and discovery (Jan 2010). What was A2 doing in the year (almost) between these dates? We explored various data-sets, from LINEAR and from orbiting solar telescopes, in order to find an answer.
---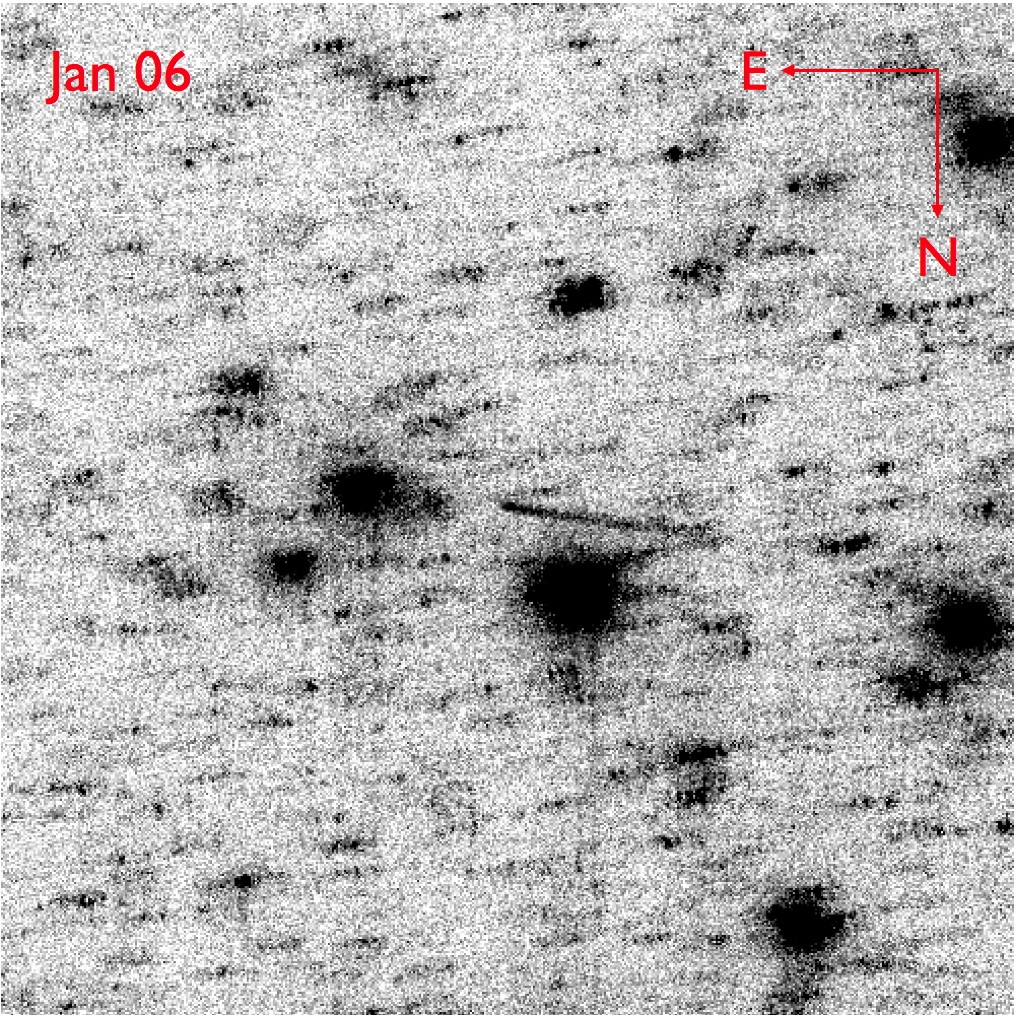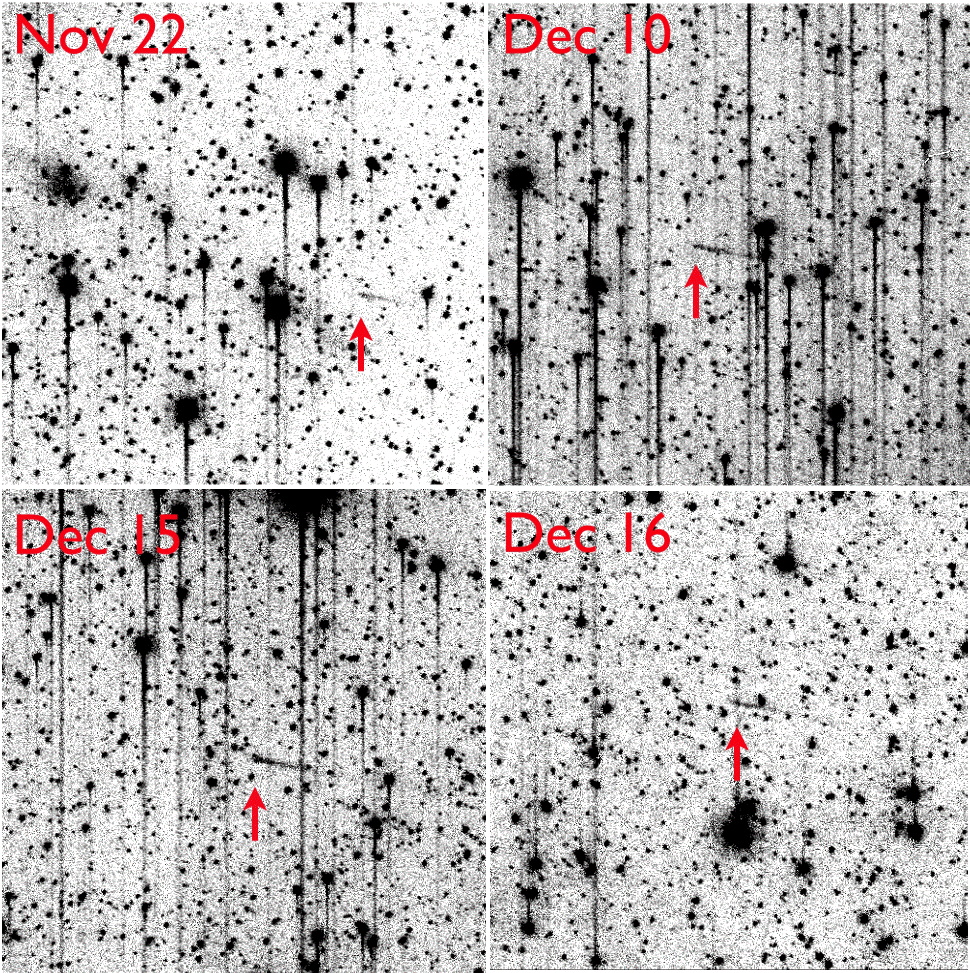 Caption: The panel on the left shows the P/2010 A2 discovery from LINEAR on UT 2010 January 06. Five, 9-second images have been shifted to account for the motion of the object and combined into one image. Background stars and galaxies appear trailed and further 'clipped' because I used a median combination of the data. The linear dust streak that is A2 is clearly seen. [Click on the panel to view an enlarged version].
The panel on the right shows four prediscovery images of P/2010 A2 from the same telescope, computed in the same way and with the same exposure, orientation, scale and stretch. The object was not found by the software before January 06 2010 but is not difficult to see by eye. [Click on the panel to view an enlarged version].
---
We find several reasons for the long delay between initiation and discovery:

1) A2 exploded when very close to the sun in the sky. Night-time telescopes could not point at it. Solar coronagraphs could not detect it against the bright background of the corona.

2) Even when at a large distance from the Sun in the sky, various survey telescopes in Arizona and Hawaii did not happen to point at it.

3) The brightness peaked on 2010 January 06, as a result of a decreasing geocentric distance and phase angle. A2 was discovered immediately.

4) Prediscovery observations in November and December were missed by the software used to identify moving objects.

The full story is explained in a paper, linked here as a pdf file (Jewitt, Stuart & Li (2011) Astronomical Journal, in press).
---
BACK to P/2010 A2 Home
David Jewitt