Craig Manning
Professor of Geology and Geochemistry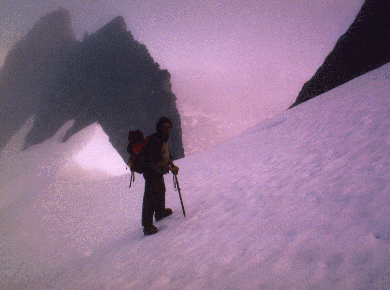 Research Interests
Metamorphic petrology; experimental petrology; high-pressure aqueous geochemistry; mid-ocean ridge hydrothermal systems; Cenozoic hydrothermal systems of western North America.
Current Projects
High-pressure experiments in the PTX Laboratory investigating how minerals dissolve in water in the lower crust and upper mantle.
Studies of metamorphism of oceanic gabbros from the East Pacific Rise to understand the timing and temperatures of fluid-rock interaction in the lower crust of mid-ocean ridges.
Investigation of the links between fluid flow, mineral reaction, and permeability in the Spanish Peaks fossil hydrothermal system, south-central Colorado.
---
---
To Contact Me
Craig Manning
Dept. of Earth & Space Sciences
UCLA
Los Angeles, CA 90095-1567


Phone: (310) 206-3290
Fax: (310) 825-2779
email: manning@ess.ucla.edu

---
cem (manning@ess.ucla.edu)